Kelly Scott to Speak at California Legal Management Conference
New Employment Laws for 2021
01.29.2021
Location: Online Event via Zoom
Seminar Time: 9:00 AM
Event Sponsor: California Legal Management Conference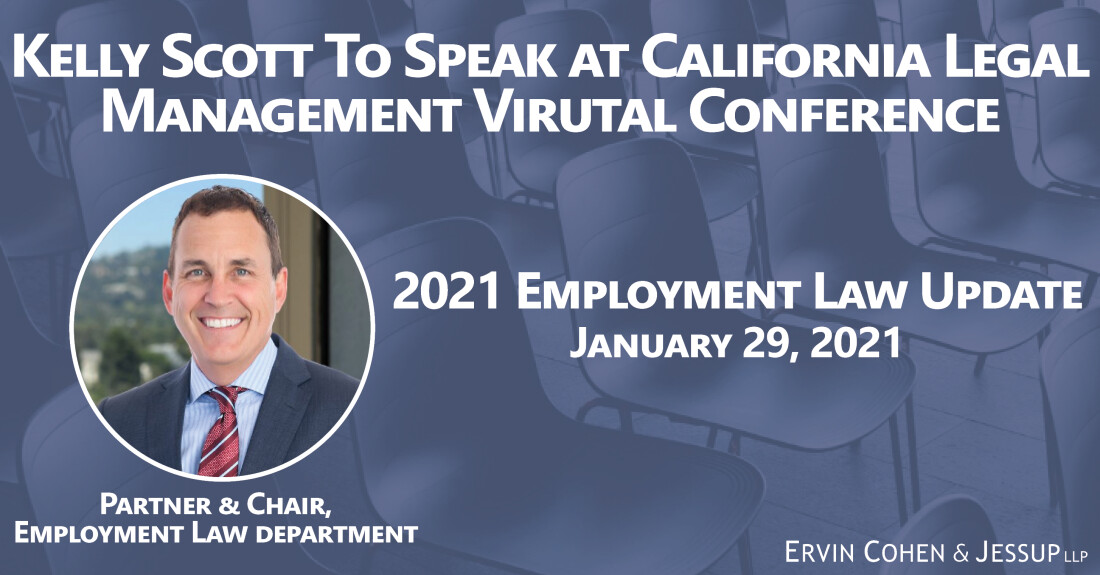 Kelly O. Scott, Partner and Chair of ECJ's Employment Law Department, will speak at the upcoming California Legal Management Conference on January 29th.
This all-day educational conference was created in collaboration with the California Chapters of the Association of Legal Administrators and will highlight new employment laws, leadership, wellness, diversity, inclusion, equity and accessibility.
Join Kelly Scott at 9:00 am as he discusses new employment laws that take effect in 2021.
PDF
Professionals
Practice Areas