Employment-Related Bills Currently Being Considered By Governor Newsom
09.03.2020
Employment Law Reporter, Ervin Cohen & Jessup LLP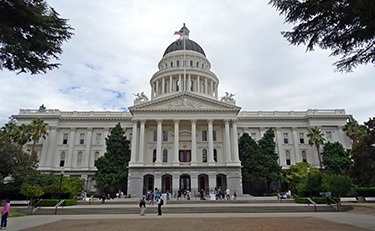 Given the pandemic, the California State Legislature has had a difficult and, by some accounts, less productive year. Nevertheless, there are numerous laws that have been presented to Governor Gavin Newsom that will have a significant impact on business if they are signed. To begin with, on August 31, 2020, Governor Newsom signed AB 3088, known as the Tenant, Homeowner and Small Landlord Relief and Stabilization Act, which halts evictions of renters impacted by COVID-19 until February 2021, and helps homeowners avoid foreclosure. Many more COVID-19 and/or employment law related bills have been passed by the California legislature and await his signature. On the employment law side, these include:
Further, a number of COVID-19-related bills are before the Governor for signature:
Governor Newsom has until September 30, 2020 to consider and sign or veto these laws. We will be sure to keep you informed as to what becomes law and what does not, and we will be providing training on the new laws in the months ahead. Stay tuned!
The author would like to gratefully acknowledge the assistance of Joanne Warriner.
This publication is published by the law firm of Ervin Cohen & Jessup LLP. The publication is intended to present an overview of current legal trends; no article should be construed as representing advice on specific, individual legal matters, but rather as general commentary on the subject discussed. Your questions and comments are always welcome. Articles may be reprinted with permission. Copyright 2020. All rights reserved. ECJ is a registered service mark of Ervin Cohen & Jessup LLP. For information concerning this or other publications of the firm, or to advise us of an address change, please send your request to info@ecjlaw.com.
PDF
Professionals
Practice Areas