Introducing… AB 2257 (Just When You Were Getting Used To AB 5)
01.21.2021
Location: Live Webcast
Seminar Time: 9:30 am - 10:45 am
Event Sponsor: Ervin Cohen & Jessup LLP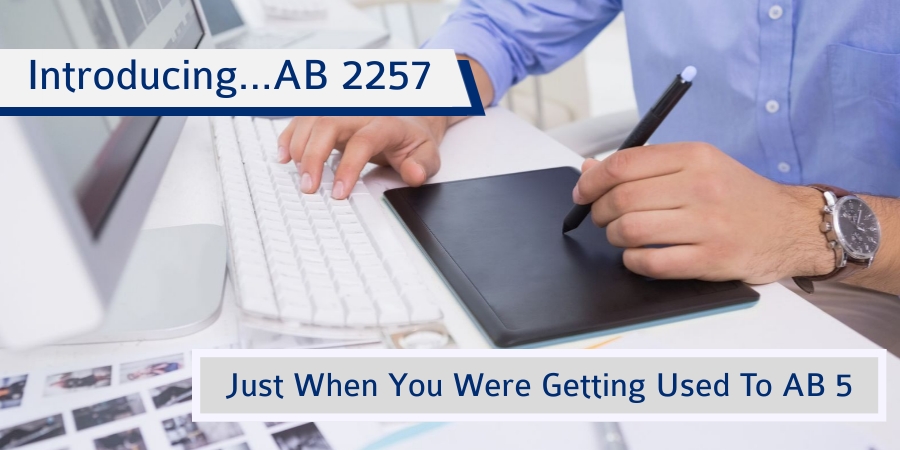 Remember Assembly Bill 5? The California statute that expanded the Supreme Court of California's landmark
Dynamex
decision and adopted the "ABC" test to determine employee vs. independent contractor status?
Like most things in 2020, that didn't turn out as planned.
Enter Assembly Bill 2257. Signed into law by Governor Newsom on September 4, 2020, AB 2257 completely overhauls AB 5 and reexamines the tests – and the many exemptions – for classifying employees. These many changes and additional exemptions include, but are not limited to:
New business-to-business exemptions
A "single engagement" provision
New provisions for the music and entertainment industries
Revised provisions for freelance writers, photographers and others
Changes to the professional services exemptions
Revised referral agency exemptions
Expanded occupational exemptions
Join ECJ for an engaging employment law seminar that will examine, clarify and simplify AB 2257 to help you understand its impact on your business. Most importantly, you'll walk away with detailed steps you should be taking to help protect your company from uncertainty and the resulting legal risks!
Thursday, January 21, 2021
9:30 am - 10:45 am


Presented by:
Kelly O. Scott, Esq.
Partner and Chair of ECJ's Employment Law Department
A Zoom link will be sent to all registrants prior to the seminar.
PDF
Professionals
Practice Areas