Partner Kelly Scott to Speak at the Beverly Hills Chamber of Commerce's Virtual FLAIR Networking Event
What Should Beverly Hills Businesses Be Doing to Survive and Thrive in the Covid-19 Crisis?
05.21.2020
Location: Zoom Webcast
Seminar Time: 3:00 PM - 4:30 PM PDT
Event Sponsor: Beverly Hills Chamber of Commerce - FLAIR
Kelly O. Scott, Partner and Chair of Ervin Cohen & Jessup's Employment Law Department, has been selected to speak at the Beverly Hills Chamber of Commerce FLAIR Virtual Networking event with a panel of local business leaders. The panelists will cover what businesses in Beverly Hills should do to survive and succeed during the COVID-19 crisis. Local leaders from finance, law, accounting, insurance, and real estate industries will discuss the future of conducting business in Beverly Hills.

For additional information or to register, click here.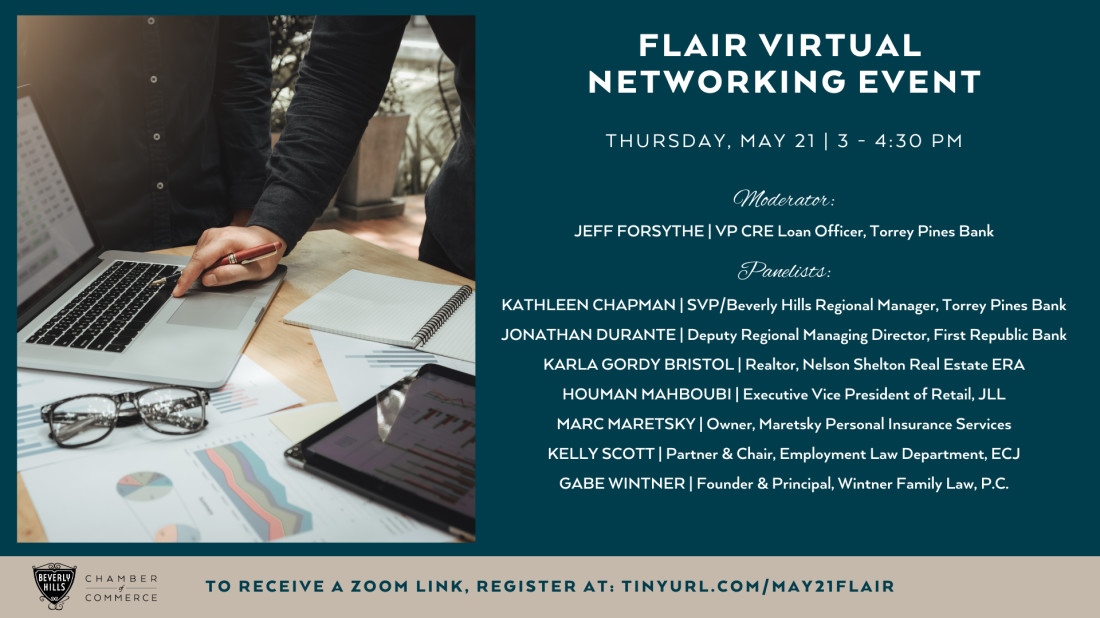 PDF
Professionals
Practice Areas