Partner Byron Moldo Quoted In The Los Angeles Times
03.01.2022
Los Angeles Times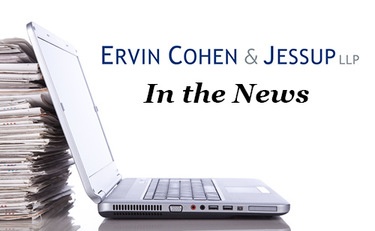 Byron Z. Moldo, Partner and Chair of ECJ's Bankruptcy, Receivership and Creditors' Rights Department was recently quoted in the Los Angeles Times. The article titled, "The One Mega-Mansion is Up For Auction. Whoever Buys it May Soon Have a Mega-headache", discusses the foreseen complications surrounding a soon-to-be auctioned 100,000 square foot home in Bel Air, California.
The article explains that the 100,000 square foot home is currently listed at $295 Million and up for auction soon but prospective buyers of this massive, unfinished property will face a number of complications, including lack of occupancy permit, allegations of construction defects, zoning code violations and discussions over the true value of the home.
According to Byron, the lack of a certificate of occupancy and the other issues surrounding the property could "depress the price." Uncertainty surrounds this property and its investors as it carries a large debt as they approach the auction date.
Click here to read more about this topic (subscription required).
PDF
Professionals
Practice Areas