Employment Partner Kelly Scott Quoted in the Northern California Record
State seeks court order to mandate Uber, Lyft drivers as employees; CJAC says it will worsen unemployment
05.08.2020
Northern California Record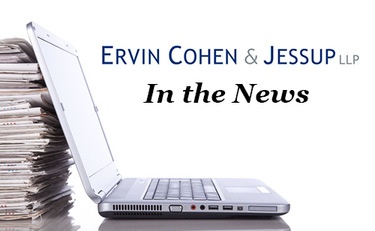 Kelly O. Scott, Partner, and Chair of Ervin Cohen & Jessup's Employment Law Department, was recently quoted in the Northern California Record. The article titled, "State seeks court order to mandate Uber, Lyft drivers as employees; CJAC says it will worsen unemployment", discusses the pending lawsuit between the state of California and ride-sharing companies, Uber and Lyft.
Many of the drivers for these ride-share companies "like the ability to write off taxes and car expenses and don't want tax withholdings". If the state of California is successful, drivers will be classified as employees, not independent contractors.
Click here to read the full article.
Stay up to date on all our Client Alerts and COVID-19 related posts.
PDF
Professionals
Practice Areas