ECJ Employment Partner Kelly Scott Quoted in the Daily Journal
Labor Lawyers Pleased With CARES But Say Ambiguity Remains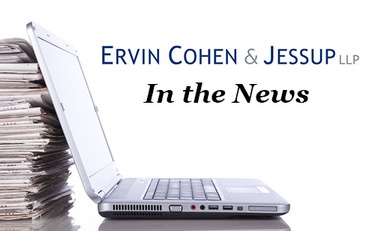 Kelly O. Scott, Partner and Chair of Ervin Cohen & Jessup's Employment Law Department, was quoted in the April 2, 2020 Daily Journal article "Labor Lawyers Pleased With CARES But Say Ambiguity Remains".
Kelly was quoted in this article that discusses the Coronavirus Aid, Relief, and Economic Security Act as it pertains to employee pay cuts, furlough and layoffs during the COVID-19 pandemic. He discusses the Paycheck Protection Program and how the loan program will impact COVID-19 related layoffs.
Click here to access the full article. (subscription required)
Stay up to date on all our Client Alerts and COVID-19 related posts as we navigate through these times together.
PDF
Professionals
Practice Areas