ECJ Employment Partner Kelly Scott Quoted in the Daily Journal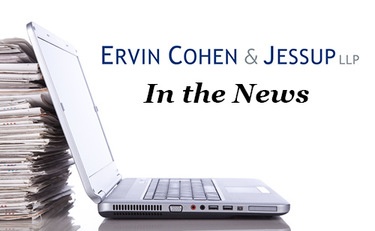 Kelly O. Scott, Partner and Chair of Ervin Cohen & Jessup's Employment Law Department, was quoted in the March 30, 2020 Daily Journal article "Who Should Be Taking Care Of Gig Workers?".
The article discusses the inclusion of independent contractors in the COVID-19 stimulus bill. The Coronavirus Aid, Relief, and Economic Security Act (CARES Act) increased the amount of money eligible workers can receive in unemployment benefits and expanded the benefit period.
To read more on this topic, click here. (subscription required)
PDF
Professionals
Practice Areas