ECJ Employment Partner Kelly Scott Quoted in the Daily Journal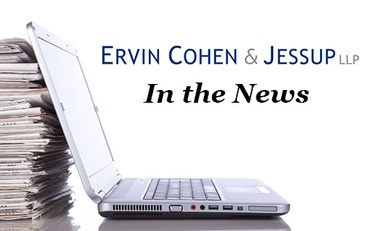 Kelly O. Scott, Partner and Chair of Ervin Cohen & Jessup's Employment Law Department, was quoted in the March 25, 2020 Daily Journal article "Battle Over Gig Work Law Intensifies as Virus Spreads".
The article discusses difficulties surrounding gig workers during the coronavirus crisis. As Congress was working to finalize the emergency coronavirus stimulus package, Uber's CEO pushed for provisions to include independent workers. Kelly commented on the request by Uber and AB 5 author Assemblywoman Lorena Gonzalez's response. Kelly notes that "eligible independent contractors" are encouraged to apply for benefits according to the state Employment Development Departments instructions on its COVID-19 webpage.
To read more on this topic, click here. (subscription required)
PDF
Professionals
Practice Areas