ECJ Employment Partner Kelly Scott Quoted in the Beverly Press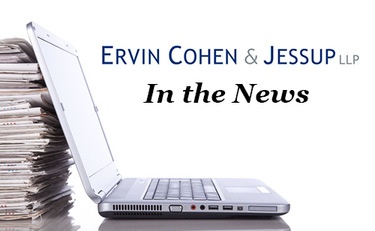 Kelly O. Scott, Partner and Chair of Ervin Cohen & Jessup's Employment Law Department, was quoted in the Beverly Press March 11, 2020 article "BH Businesses Seek To Change The Gig Worker Law".
The article discusses changes to Assembly Bill 5, the gig worker law. AB 5 went into effect earlier this year and reclassifies some independent contractors as employees. According to Kelly, "it's going to add to the price of doing business". The law is not only impacting the gig economy but impacting a wide variety of industries.
To read the full article click here.
PDF
Professionals
Practice Areas