Partner Kelly Scott Named Chair of the Beverly Hills Chamber's Economic Development Council
Ervin Cohen & Jessup LLP is pleased to announce that Kelly O. Scott, Partner and Chair of the firm's Employment Law Department, has been appointed Chair of the Beverly Hills Chamber's Economic Development Council (EDC).
The EDC is an exclusive group of top business professionals who meet monthly to network and learn about relevant public policy and economic topics from a variety of distinguished speakers. Kelly has been an active member of the EDC for several years and previously served as Chairman of the Beverly Hills Chamber's Board of Directors.
In the past two years, the EDC has hosted speakers such as LA County Sheriff Jim McDonnell, Former Presidential Candidate Michael Dukakis, Dodgers President Stan Kasten, Metro CEO Phil Washington and the Consul Generals of France, Germany and Israel. Members of the EDC include senior City officials and members of the City Council, Rodeo Drive brand managers, large property owners, money managers, bankers and lawyers who have done business in the City for decades. As the EDC Chair, Kelly will continue to work with the EDC and Blair Schlecter, Director of Economic Development and Government Affairs, to select name-brand speakers who can provide insight to members on what the future holds for us all.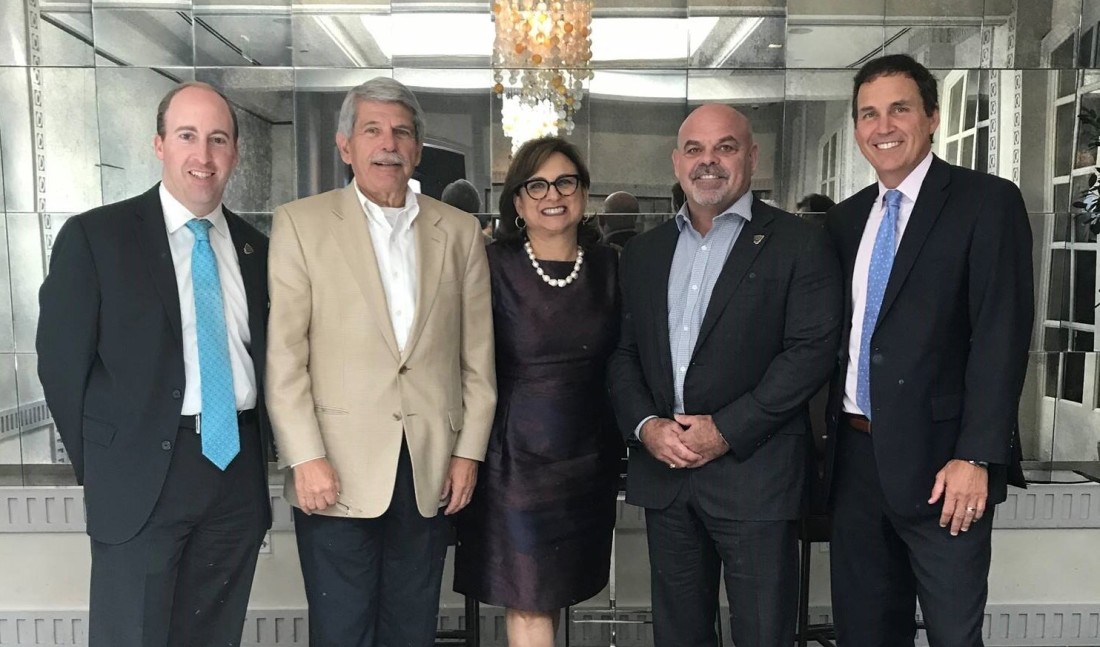 On October 2, 2019, former Los Angeles City Council and Board of Supervisor member Zev Yaroslavsky (second from left), spoke to the EDC on the current housing crisis and proposed solutions, among other topics. Also pictured are Blair Schlecter, Deborah Kalick, Vice President of Government and Industry Relations at Cedars-Sinai Health System and current Chairwoman of the Board of Direcxtors of the Beverly Hills Chamber of Commerce (center), Todd Johnson, President and CEO of the Beverly Hills Chamber of Commerce (second from right) and Kelly O. Scott (right).
Kelly has practiced employment law for more than 30 years. His experience includes representation of employers in all types of employment disputes and matters. He is also an experienced investigator in various types of employment law related complaints and problems. A distinguished thought leader, Kelly has been quoted by a wide variety of news organizations, including CNN Entertainment, the Associated Press, Thomson Reuters, and E! News. Southern California Super Lawyers® has recognized him every year since 2005, and he maintains a Martindale-Hubbell peer review rating of AV Preeminent.